STE2 R2
Regular price
£235.00 (Ex VAT)
Regular price
Sale price
£235.00 (Ex VAT)
Unit price
per
Sale
Sold out
STE2 R2 is a device with SNMP support designated for measuring temperature and humidity from external sensors, with the option of connecting to the internet via Ethernet or WiFi. In case the permitted range of values is exceeded,
STE2 R2 sends an alarm via e-mail and has an Alarms tab, where you can define up to 3 sets of targets and assign them to individual sensors) via the SensDesk portal or via SMS using standalone HWg-SMS-GW3 gateway in the same LAN.
A built-in web server is used for configuring. The device can be monitored remotely over the internet using the free SensDesk portal in combination with the SensDesk Mobile application for iOS and Android. It is supplied with free HWg-PDMS software to create graphs and export data to MS Excel.
STE2 R2 can connect up to 5 sensors via 1-Wire and 1-Wire UNI and up to two detectors via digital inputs for dry contacts.

Features:
• Up to 5 sensors (1-Wire + 1-Wire UNI)
• 2 x DI (Digital Inputs) for Detectors
• Alarm alerts by e-mail and text messages (SMS), STE2 r2 includes the option to dial the target number (requires external gateway)
• M2M communication protocols: SNMP, XML, WWW interface with HTTP(s)
• Connected via LAN and WiFi (built-in antenna) - simultaneous connection possible
• NMS connectivity (SNMP MIB); simple installation; supports DHCP; supports TLS authentication (Gmail).
• A sensor or DI alarm sends an alert by e-mail, SMS or Ring.For Ring or SMS alarm use the HWg-SMS-GW3 gateway in the same LAN
• SensDesk portal compatible device (IoT projects)
• Powered from included external 5V power adaptor or PoE
• With the enclosed HWg-PDMS software, logged data can be exported to MS Excel
• Compatible with a range of third party SW
Share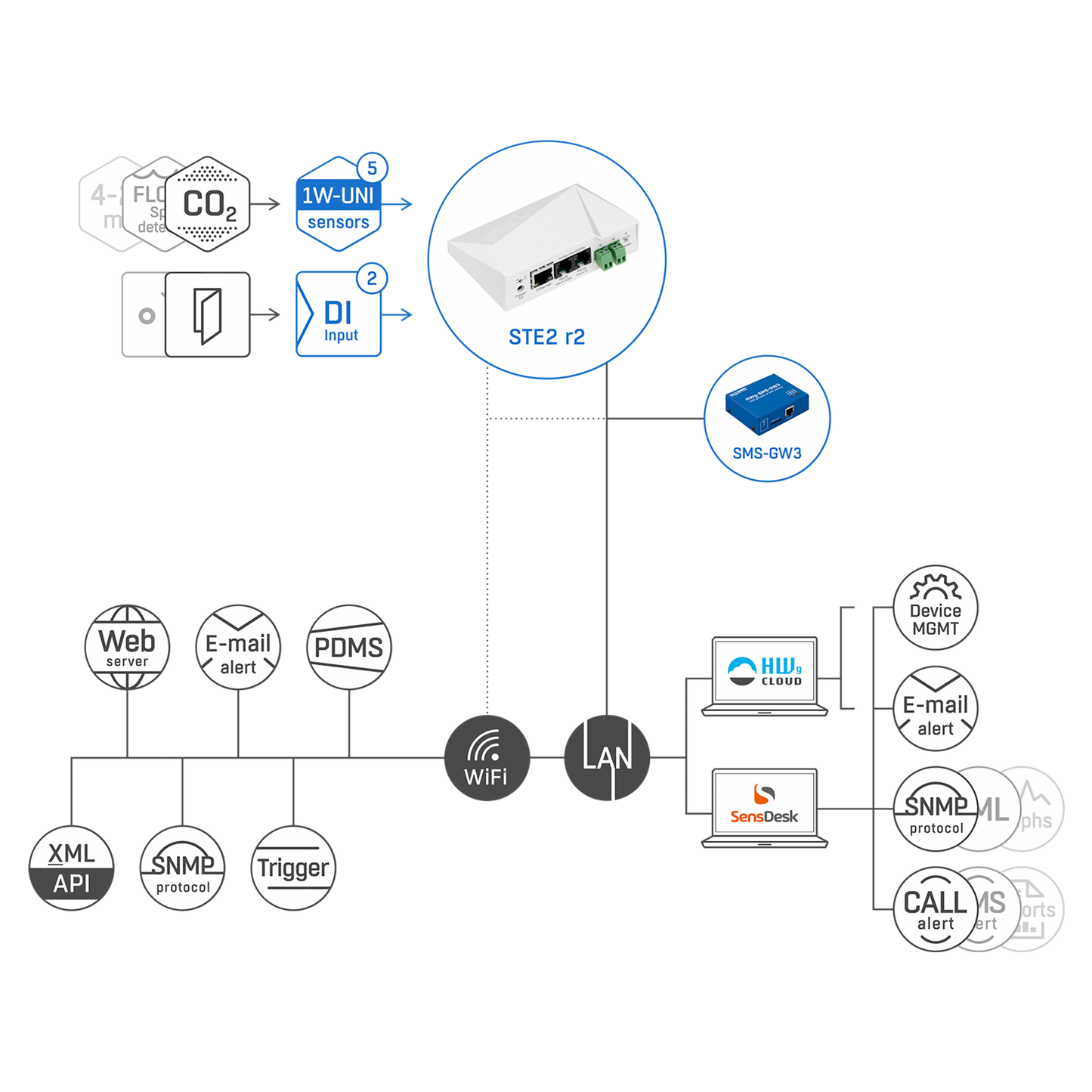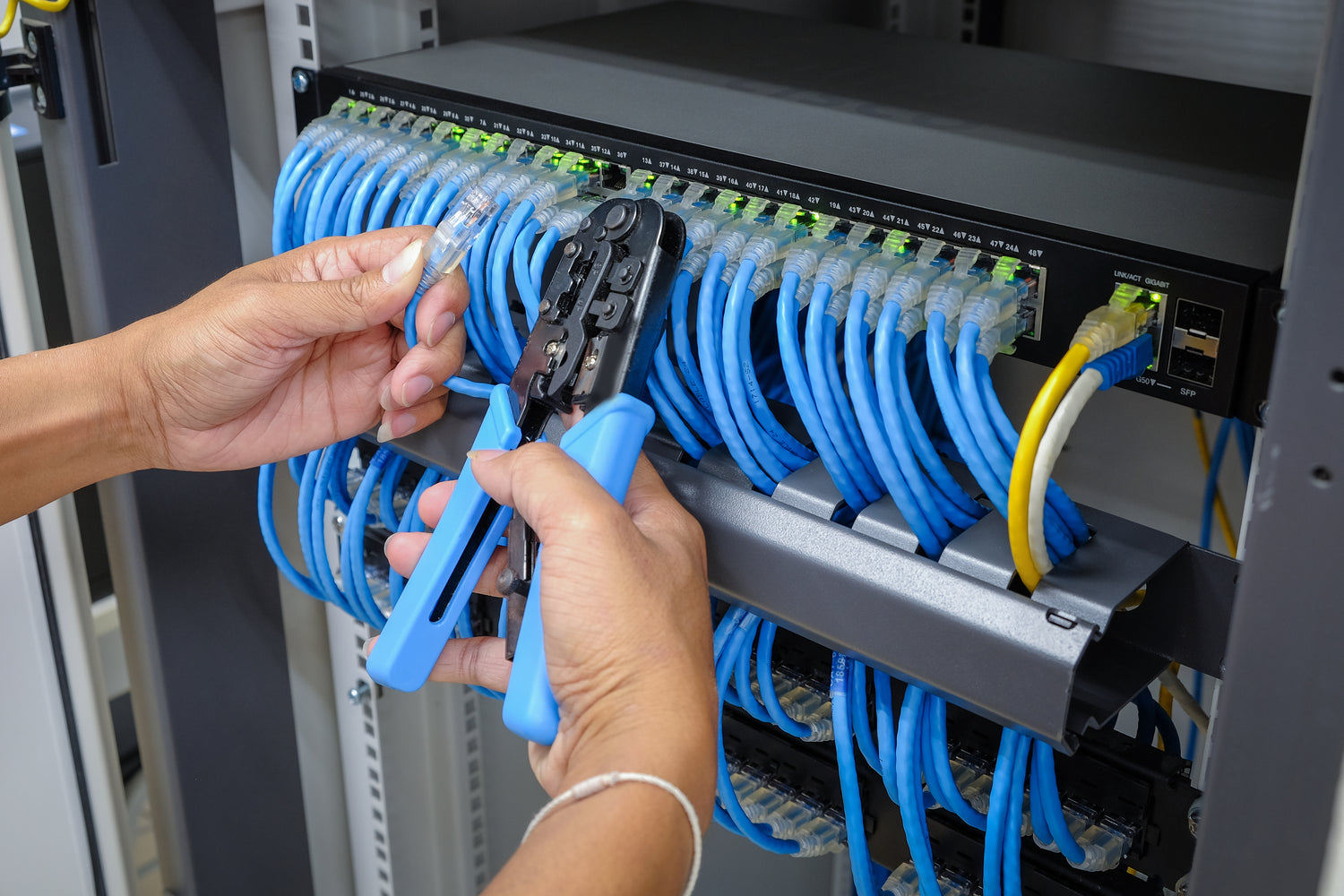 Expert Installation
BTI does more than simply provide you with the system, our installation service ensures that any job, no matter how big or small, is completely installed and configured to your specific requirements. We know how important your business is and will professionally install the bespoke products that meet your businesses requirements. 
Find out more