SensorProbe2+
Regular price
$295.00 USD
Regular price
Sale price
$295.00 USD
Unit price
per
Sale
Sold out
Start with a basic package to enable monitoring in a single cabinet. Expand to a full data centre monitoring solution, one cabinet at a time. Every computer rack monitored using AKCPro Server. sensorProbe2+ with Modbus RS485 port the sensorProbe2+ becomes a Modbus to SNMP gateway.
• IP based, including SNMPv3, HTTPS, VPN
• Send encrypted SNMP Trap and Email Notifications
• Supports 4 Intelligent Sensors or up to 20 Dry Contacts.
• 2x sensor ports enabled by default. Unlock all 4 ports with software license 4PUN
• Optional cellular modem with external antenna
• Optional Expansion Module connectivity
• Virtual Sensors
• Optional Modbus
• Optional Power over Ethernet (PoE)
Remote Sensor Monitoring
SP2+ is compatible with all AKCP sensors, making it an extremely versatile and cost-effective remote monitoring solution. Suitable for small data centre Temperature monitoring, Server Room Temperature Monitoring or Refrigerator Temperature monitoring etc.
Environmental Monitoring Sensors
Environmental Monitoring is important to daily operations and health of equipment. Deploy Temperature sensors for Data Centre monitoring and Server Rooms. Monitor for Water Leaks, Power Failures and much more.
Security Sensors
RFID cabinet locks, door contacts and motion detectors will keep you in tune with the security situation at your sites down to cabinet level. Control who can access cabinets and when, centrally managed and monitored through AKCP Pro Server.
Power Sensors
AC Voltage sensor, DC Voltmeters, sensor-controlled relays and Power Metering can all be done on the SP2+
Specialized Sensors
Tank Level Sensors can monitor for liquid levels in fuel tanks, oil storage, chemical tanks and so on. Any tank up to 2 meters in depth can be monitored. Alarms generated when levels drop to critical levels, making sure you can re-fill with sufficient notice. Other specialized sensors include the key switch override, to disable notifications while maintenance work is being performed, and a programmable LCD sensor display.
Share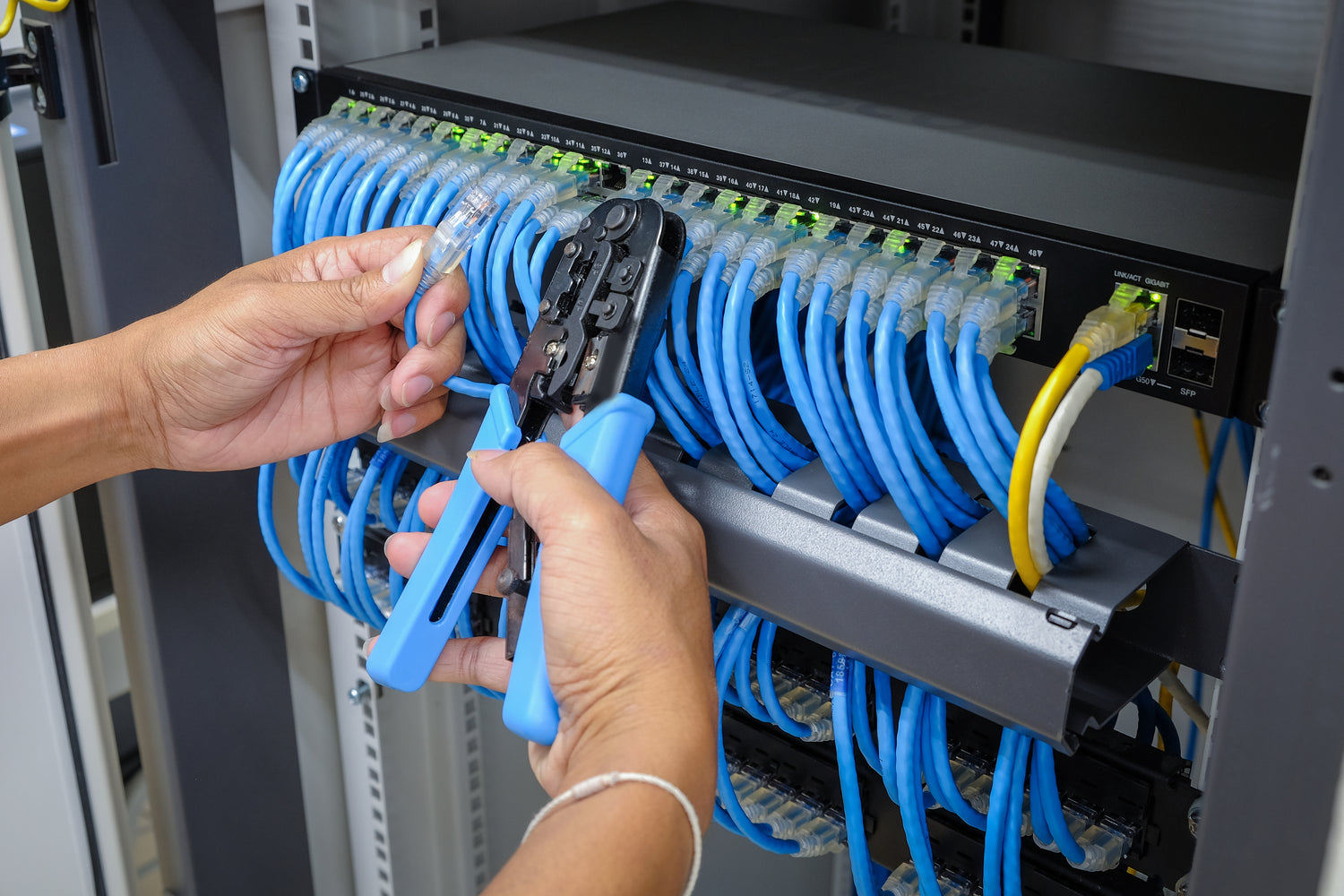 Expert Installation
BTI does more than simply provide you with the system, our installation service ensures that any job, no matter how big or small, is completely installed and configured to your specific requirements. We know how important your business is and will professionally install the bespoke products that meet your businesses requirements. 
Find out more