IP Watchdog2 Lite
Regular price
$281.00 USD
Regular price
Sale price
$281.00 USD
Unit price
per
Sale
Sold out
In a user defined period the IP WatchDog2 Lite detects the status of internet connection and LAN connected devices. The IP WatchDog2 Lite can monitor up to ten channels.
In case the internet connection or any monitored device stops responding the IP WatchDog2 Lite can restart up to two connected devices via its AC 50V/0,5A (DC 30V/1A) relay DO.
When the status of any of the monitored channels changes the IP WatchDog2 Lite can send a notification directly as SNMP Trap as well as Email to two addresses or indirectly through the HWg-SMS-GW3 gateway in the same LAN as a SMS or a Ring to one phone number.
A built-in web server is used for configuring. The device can be monitored remotely over the internet using the free SensDesk portal in combination with the SensDesk Mobile application for iOS and Android. It works with HWg-PDMS and HWg-Trigger.
The IP WatchDog2 Lite uses the following four methods of status detection:
• Ping Out: IP WatchDog2 periodically sends PING requests
• Ping In: IP WatchDog2 waits for a PING from the monitored device
• Web client: IP WatchDog2 monitors the accessibility of a web page
• Web server: IP WatchDog2 waits for a request for its internal WEB page
Features:
• 10 x Monitoring Channel on LAN
• 2 x Relay Output AC 50V/0,5A (DC 30V/1A)
• 1 x SNMP Trap; 2x E-mail; 1x "SMS+Ring" (via external GSM gateway)
• A change of monitored device status sends an alert by e-mail, SMS, SNMP Trap, or activates DO relay and a sound alarm.
• Configuration via built-in web server.
• For Ring or SMS alarm use the HWg-SMS-GW3 gateway in the same LAN.
• Data logger for up to 200 records. With the HWg-PDMS software logged data can be exported to MS Excel.
• Compatible with a range of third party SW
Share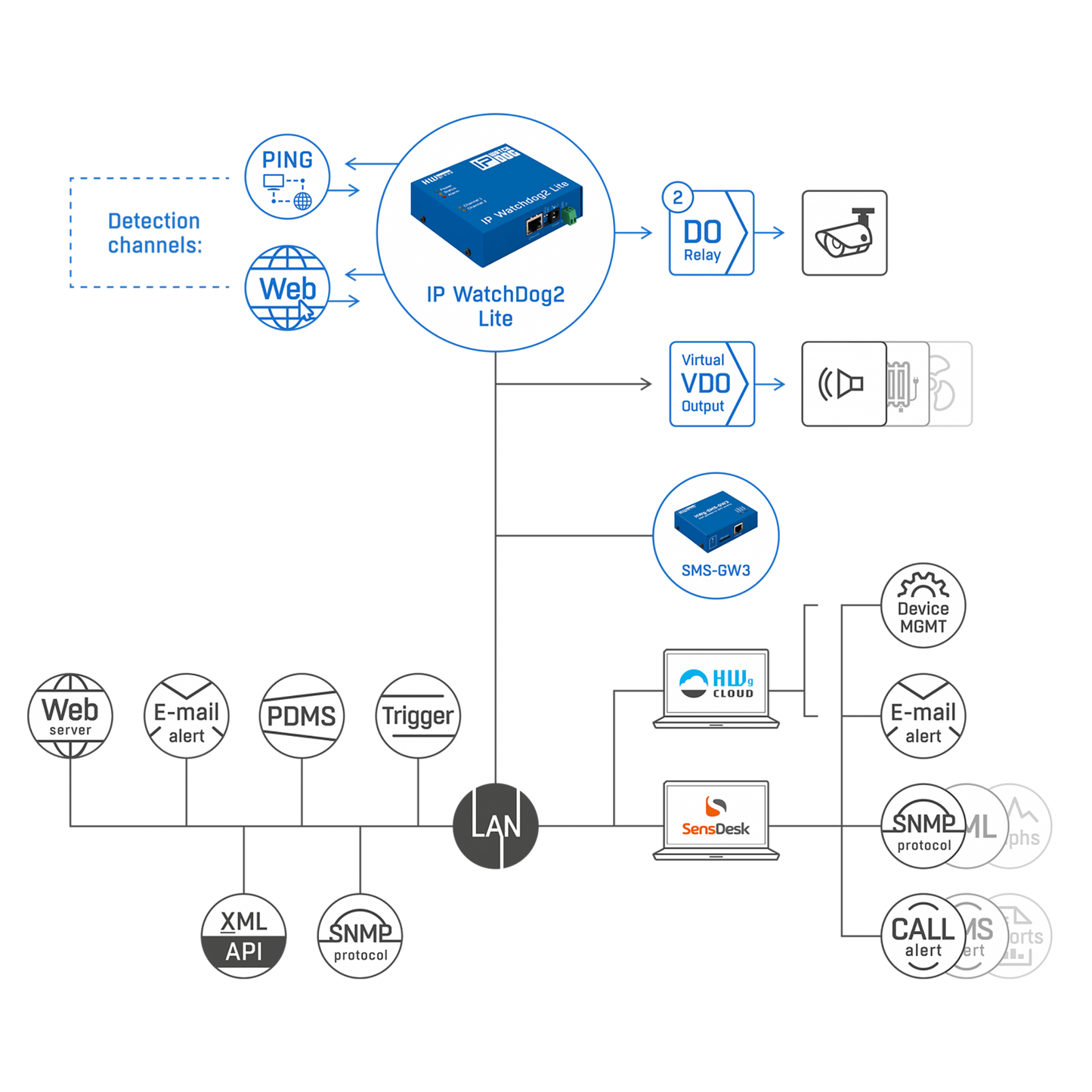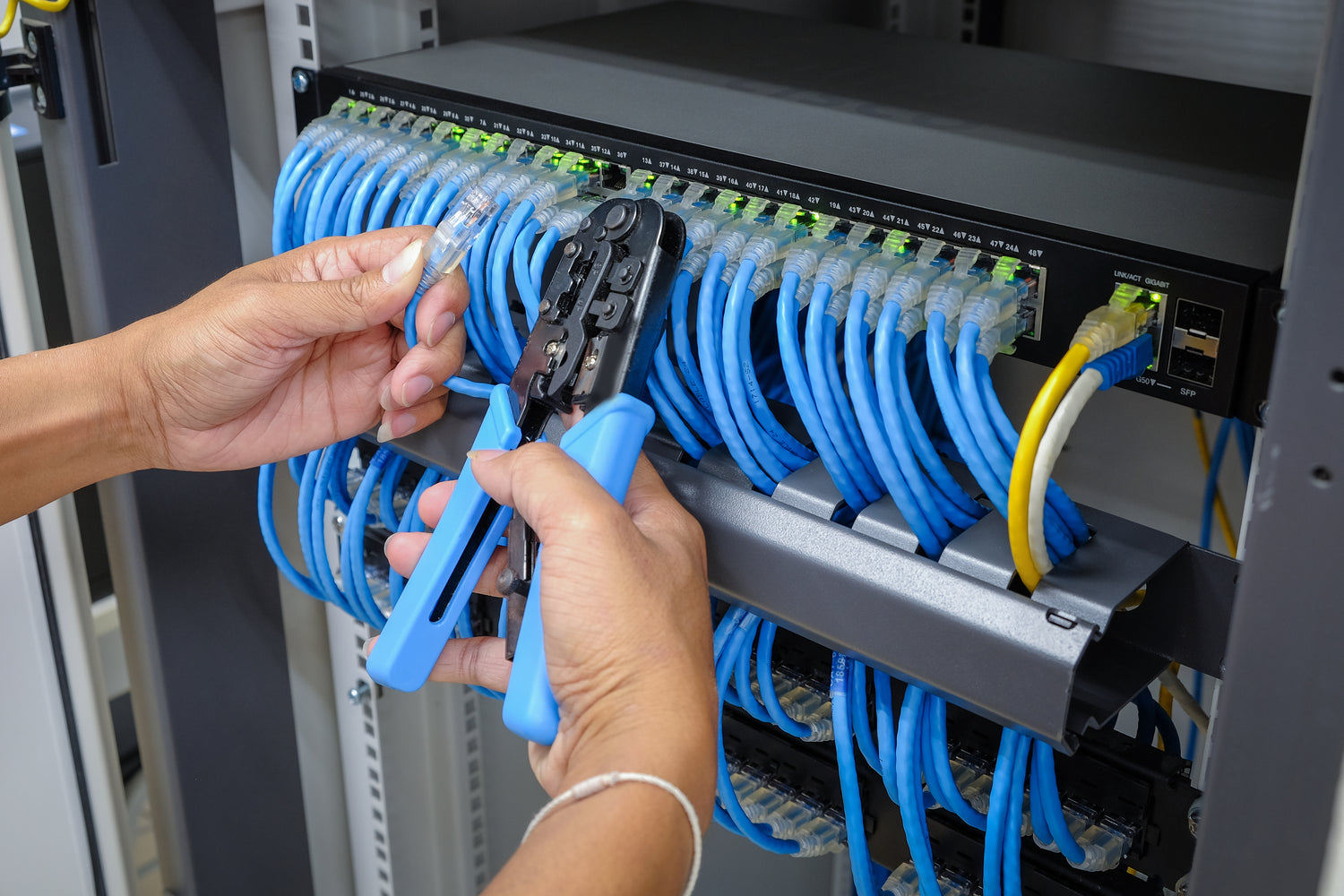 Expert Installation
BTI does more than simply provide you with the system, our installation service ensures that any job, no matter how big or small, is completely installed and configured to your specific requirements. We know how important your business is and will professionally install the bespoke products that meet your businesses requirements. 
Find out more